Creating confident healthy smiles

Since right after college, I have loved everything about dentistry, including studying for my dental school admission tests all the way to the present day. While in dental school, I did a rotation through the orthodontic department and had so much fun that I wanted it to be my career. The patients were happy, the other orthodontists were enjoying themselves, and it looked like a blast.
I love that every day is a new challenge. Whenever a patient comes in, I have to plan for the long term on how every step that we take together is a process on our journey. When I take off a patient's braces and compare the before-and-after pictures, I get a true sense of accomplishment. I treat patients like friends, and I make sure that they are receiving the same level of service that I would expect.
Braces are an expensive investment, which is why I offer flexible financing. I am committed to ensuring that finances do not stand in the way of our patients' orthodontic treatment. Everyone involved should feel that they are getting the best quality of care. My philosophy is to achieve the best results possible in the most efficient way, with careful treatment planning and sound mechanics, while always staying at the top of my profession with continuing education.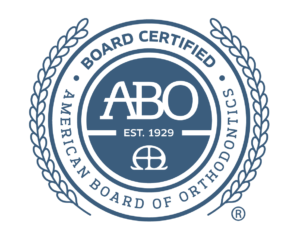 RESIDENCY: Orthodontics, University of California at San Francisco
DDS: Columbia University, New York, NY
MS: Oral & Craniofacial Sciences, University of California at San Francisco
BA: Biological Sciences, Cornell University, Ithaca, NY
MEMBER: American Association of Orthodontists, American Dental Association, California Dental Association, California Association of Orthodontists, Pacific Coast Society of Orthodontists, Marin County Dental Society Board Member, Contra Costa Dental Society Board Member